Simi Valley Employment Lawyer
An employment attorney represents employees in cases against their employers. An ethical employment lawyer takes employment cases on a contingency basis which means they donot charge the employee anything until and unless they recover money on behalf of the employee. Likewise, an ethical employment lawyer advances all litigation costs associated with the employee's employment case. Our Simi Valley Employment Lawyers only take employment cases on a contingency, and have done so since 1993.
Simi Valley Wrongful Termination Lawyer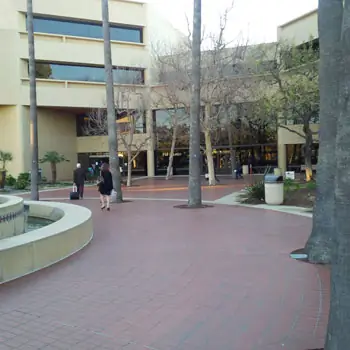 Simi Valley has undergone significant changes since the 1970s when it was known as a new bedroom community for workers in the San Fernando Valley, or the Los Angeles basin. Simi Valley has grown into different neighborhoods, several zip codes (93063), (93065), hosts the Reagan Presidential Library, and is home to several large employers including: Bank of America, Farmers Insurance Group, Simi Valley Hospital, Aerovironment, and Milgard Manufacturing.

Our firm has expertise representing financial professions, call center employees, healthcare workers, aerospace employees, and manufacturing employees. We also have particular experience in prevailing wage cases should you have worked on a construction project for the Simi Valley Unified School District or the City of Simi Valley and not been paid prevailing wage. We can deal with whatever sophisticated or non-sophisticated employment issues have led to the wrongful termination.
Our Simi Valley employment lawyers have handled numerous Simi Valley wrongful termination cases including:
Wrongful Termination of a Simi Valley Aeorspace Whistleblower Resulting in a $135,000 Settlement
A Confidential Settlement for a Simi Valley Supermarket Worker Who Complained About Food Safety
Simi Valley Sexual Harassment Lawyer
Our Simi Valley employment lawyers, through the negotiations and depositions of firm head, Karl Gerber, obtained the following settlements in Simi Valley Sexual Harassment Cases:
$218,164 in 2014 Dollars for a Simi Valley Aeorspace Worker Sexually Harassed

Sexual Harassment at a Simi Valley Automotive Dealership Resulting in a $154,029 Settlement in 2014 Dollars

A Confidential Settlement for an Office Employee Sexually Harassed in a High Tech Simi Valley Company

Over $100,000 Settlement to a Simi Valley Woman Who Engaged in a Partially Consensual Affair With Her Boss
Our Simi Valley Sexual Harassment Lawyers handle sexual harassment cases in which supervisors and owners engage in the sexual harassment as well as sexual harassment by a coworker. If the sexual harassment was done by a coworker, the employee must prove a supervisor or manager knew of the sexual harassment and failed to act, additional sexual harassment occurred after an initial complaint, or a previous employee earlier complained about the sexual harassment. Employers are strictly liable for the sexual harassment of supervisors and higher level employees regardless of whether there was notice to the employer of sexual harassment before it happened. We also handle sexual harassment cases if the victim of sexual harassment has their job terminated as a result of complaining about sexual harassment or refusing to go along with the sexual harassment.
Simi Valley Discrimination Attorney
Many discrimination cases involve employers who refuse to properly grant medical leaves of absence. Medical leaves of absence may be legally available due to Family Medical Leave Act Rights, Pregnancy, or a Disability. Medical leaves of absence are also legally appropriate in the event of cancer, or HIV. Other employment discrimination cases involve employment decisions made for discriminatory reasons such as race, or sex. We have handled cases involving virtually every type of employment discrimination.
Examples of Our Simi Valley Discrimination Cases:
Failure to Reinstate a Simi Valley New Father After Taking Family Medical Leave to Take Care of His Wife Who Had a Caesarian

Firing and Failing to Reinstate a Simi Valley Woman Due to Pregnancy

Firing a Simi Valley Newspaper Writer as Part of a Discriminatory Layoff Based on Age
Our Simi Valley Employment Lawyers are led by Karl Gerber who has been representing employees since 1993. He has a 50 win rate for all binding arbitrations and trials first-chaired at the time this article was written. He has represented more than 1,500 employees in employment arbitrations or lawsuits throughout California. He also has a number of published appeals that advanced the legal rights for California employees.
All of our Simi Valley employment attorneys only represent employees in employment cases. All of our Simi Valley cases are handled by both Karl Gerber and an experienced employment attorney in his law firm. All of our Simi Valley employment cases are taken on a contingency which means we only get paid when and if we win, and we advance all litigation costs.
If you are looking for an experienced law firm devoted to the representation of employees in Simi Valley and elsewhere, contact our employment lawyers at 1-877-525-0700, or 805-200-0100.
Like many California employment lawyers, our Simi Valley Employment law firm takes the following cases classified as employment cases:
Wrongful Termination
Whistleblower Cases
Aerospace Whistleblower
Financial Whistleblower
Workplace Health Complaints
Workplace Safety Complaints
Retaliation For Complaining
Fired To Avoid Paying Wages
Fired Due To Discrimination
Discrimination
Age Discrimination
Disability Discrimination
Medical Condition (Cancer)
National Origin discrimination
Pregnancy Discrimination
Race Discrimination
Sexual Orientation
Wage Cases
Unpaid Bonuses
Unpaid Commissions
Unpaid Meal Breaks
Minimum Wage
Overtime/Double Time
Prevailing Wage
Unpaid Expenses
Wage Class Actions
Leaves of Absence From Work
Cancer Leaves
Disability Leaves
Family Medical Leave Act Leaves
Jury Duty Leaves
Military Leaves
Pregnancy Leaves Including Maternity Leave
Workers Compensation Leaves For Injuries
Workplace Harassment
Disability Harassment
National Origin/Race
Pregnancy Harassment
Sexual Harassment
Breach Of Contract
Employment Contracts
Commissions Agreements
Stock Options
Work Injuries
Physical Injuries
Work Stress
Retaliation
Contact Our Simi Valley Employment Lawyer At 805-200-0100