Employment Law Blog - Employee Lawyers Group - Ventura County, CA
Author: Karl Gerber

Category: Blog
Last Updated: June 23, 2023
CONTROLLED STANDBY PAY UNDER CALIFORNIA LAW
If you are the type of labor law client who wants to read about, and thoroughly understand, how the wage laws surrounding controlled standby aka on-call pay works you may wish to read this entire article.
If you have immediate questions about whether you are owed wages for being on-call, having to standby, or report to work for a short period of time call our California labor lawyers at 1-877-525-0700.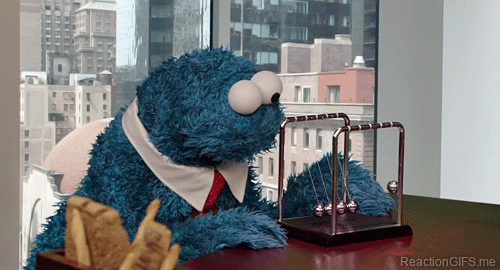 California law recognizes the concept of controlled standby being compensable pay. The 2002 Division of Labor Standards Enforcement Polices and Interpretations Manual Section 46.6.3 defines time spent waiting as hours in which employees must merely wait for something to happen, and specifies these hour constitute hours worked. Section 46.6.3 cites to Madera v. City of Madera, 36 Cal.3d 403 (1984); Armour v. Wantock, 323 U.S. 126 (1944); Skidmore v. Swift, 323 U.S. 134 (1944). Section 47.5.1. of the manual indicates on call time must be paid at least minimum wage unless there is an agreement to pay another rate which does not fall below minimum wage. Section 47.5 of the manual relies on Owens v. Local, 971 F.2d 347, 354 (9th Cir. 1992) as to what factors are considered in determining whether standby is controlled thereby subjecting the employer to payment to the employee for the time spent on call which are the largely the factors existing here. Section 47.5.6.1 states essentially the same. A number of California cases including Seymore v. Melton , 194 Cal.App.4th 361 (2011) adopted these positions in the Enforcement Manual and the authorities cited above in this paragraph. Other California bases of authority for on call time being compensable include Title VIII of the California Code of Regulations Section 11160(2)(J) which defines hours worked to be the time which the employee is subject to control of the employer including time suffered or permitted to work whether or not required to do so.
HOW TO DETERMINE IF EMPLOYERS MUST PAY STANDBY PAY
Very recently the California Supreme Court addressed on-call pay in Mendiola v. CPS Security, 60 Cal.4th 833 (2015). The Court noted earlier decisions primarily focused on the extent of the employer=s control during the on-call period. The following relevant factors were identified as:
excessive geographical restrictions on the employees movement;
whether the frequency of the calls was unduly restrictive;
whether a fixed time limit for response was unduly restrictive;
whether on-call employees could easily trade on-call responsibilities;
whether the use of a pager could ease restrictions;
whether the on-call waiting time is spent primarily for the benefit of the employer and its business;
whether the employee engaged in personal activities while on-call , Id. at 129-130.
There is not a requirement all of these factors be answered in favor of establishing a restriction, in this case all of these factors are answered in favor of restriction. "Whether and to what extent employees are able to use on-call time for personal activities is a question of fact. Seymore v. Metson Marine, Inc., 194 Cal.App.4th 361, 128 Cal.Rptr.3d 13 Cal.App. 1 (2011).
Mendoila clarified time spent sleeping is still restricted on-call. The Court also held there is no indication the Industrial Wage Commission intended the Federal Regulations to eliminate the substantial protections to employees by implication under California law in the Wage Order, Id. at 131-132.
The Plaintiff's bar (the official CELA position) is Mendoila only relates to Wage Order 4 . CELA tends to concede the proper pay for on-call time for Wage Order 4 is minimum wage and overtime as Mendoila suggests. This case involves a different wage order. Exactly what the proper rate of pay for on-call time was not the issue in Mendoila. The issue was sleep time.
Jiminez v. Allstate, 765 F.3d 1161 (9th Cir. 2014) and Augustus v. ABM Security, 2014 WL 7715278 (2015 published 2nd time 1-29-15) both allowed class certification for on-call work.
EXAMPLES OF SUCCESSFUL ONCALL STANDBY CASES
Renfro v. City of Emporia (10th Cir.1991) 948 F.2d 1529, 1536–1537 [firefighters were unable to meaningfully engage in personal activity during on-call hours when required to answer every call—three to five per on-call period—and report within 20 minutes, court determined it was difficult if not impossible to obtain other employment, could not trade shifts, would be disciplined if did not report.
Nobody to trade with; Cross v. Arkansas Forestry Comm'n. (8th Cir.1991) 938 F.2d 912, 916–917 [conditions imposed by employer were sufficiently restrictive to require compensation for on-call periods where employees were required to monitor radio and were unable to participate in activities that would interfere with ability to listen, including musical events, sporting events, church services, and social gatherings.
Requiring employees to monitor and respond all day, every day is a factor weighing in favor of compensability, see Cross v. Arkansas Forestry Comm'n, 938 F.2d 912, 916–17 (8th Cir.1991) (holding that on-call time is compensable under the FLSA because employees were required to continuously monitor transmissions and respond within thirty minutes, and because they were subject to on-call status twenty-four hours per day for every day of a work period.
REPORTING TIME PAY
Reporting Time Pay which means the employee reports to work and is not put to work, California Code of Regulations Section 11160(5) does require reporting time pay to be paid of at least 2-4 hours per work day, and Industrial Welfare Commission Order No 16-2001(5) states the same.
OUR ON-CALL CASE RESULTS:
$875,000 SETTLEMENT FOR 4 OIL FIELD TECHNICIANS
OVER $300,000 FOR 2 HOSPITAL WORKERS ON-CALL
$450,000 FOR 2 WIRE TECHNICIANS
OVER $300,000 FOR 2 IT WORKERS ON CONTROLLED STANDBY
$250,000 FOR 2 VACATION RENTAL WORKERS ON CALL
$175,000 FOR 2 LIMO DRIVERS
$175,000 FOR A FEW STRIPPERS
CLASS ACTION OF NURSES OWED CONTROLLED STANDBY PAY. COURT APPROVED THE SETTLEMENT
$800,000 FOR CONTROLLED STANDBY IN EMERGENCY SERVICES
$180,000 FOR CONTROLLED STANDBY FOR ONE PERSON IN THE OIL FIELD BUSINESS
There are specific wage orders that pertain to each job held in California. Rules about reporting time may differ depending on the wage order. Please contact Karl Gerber, the leading lawyer in California representing employees in on-call, controlled standby cases to determine if you have been improperly paid reporting time pay. Karl Gerber can be at 805-200-0100.
Call 1-877-525-0700 for an employee wage lawyer