Santa Paula Employee Lawyer
Our employee attorneys have represented many Santa Paula employees in lawsuits against their employers. These employment lawsuits have been for wrongful termination, failure to grant FMLA leave, pregnancy, sexual harassment, unpaid wages, and many other employment problems. Most Santa Paula residents work outside of Santa Paula in surrounding areas such as Oxnard, Camarillo, or Ventura. However, some Santa Paula residents work at local businesses including big box stores like Petco, the Santa Paula Water Recycling Facility, the agricultural industry including avocado and citrus, and the oil industry. Our labor attorneys have considerable experience representing employees from all industries.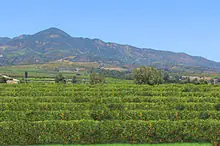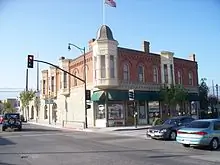 Our employment law firm only takes employee cases on a contingency basis which means we do not charge the employee anything until and unless we recover money on behalf of the employee. Likewise, we advance all litigation costs associated with the employee's employment arbitration or lawsuit. Our Santa Paula employment attorneys only take employment cases on a contingency, and have done so since 1993.
All of our employment law cases are staffed with firm head, Karl Gerber, and one of our long term staff attorneys highly experienced in employment law. Yes, we can provide more legal muscle than the employment lawyers hired by Fortune500 companies!
Like many California employee attorneys, our Santa Paula employee law firm takes the following cases which are normally classified as employment cases:
Wrongful Termination
Discrimination at Work

Aerospace Whistleblower
Workplace Safety Complaints
Retaliation for Complaining
Fired To Avoid Paying Wages
Fired Due To Discrimination

Medical Condition (Cancer)
Nat. Origin discrimination
Pregnancy Discrimination
Race Discrimination
Sexual Orientation

Wage Lawsuits
Workplace Harassment

Unpaid Bonuses
Class Actions for Unpaid Wages
Minimum Wage
Prevailing Wage
Rest Break Denials

National Origin/Race
Pregnancy Harassment

FMLA Family Medical Leave
Leaves of Absence From Work

Cancer Leaves
Military Leaves

Work Injuries
Breach Of Contract

Commissions Agreements
Stock Options
WE ADVANCE COURT COSTS. ALL CASES ARE TAKEN ON CONTINGENCY. WE ARE ONLY PAID IF WE WIN! 1-805-200-0100 FOR A WINNING JOB LAWYER
Santa Paula Sexual Harassment Lawyer
Our Santa Paula employee attorneys, through negotiations, depositions, strategy, and court wins have obtained monetary recovery of significant sums for women sexually harassed in California. Firm Head, Karl Gerber, has achieved the following sexual harassment case results for his clients:
$675,000 settlement for sexual harassment by a warehouse manager that involved retaliation and employment ending

$610,000 settlement for sexual harassment in a restaurant
$465,000 settlement for sexual harassment involving a serious sexual battery
$365,000 settlement for sexual harassment by a manager who sexually harassed several women
$270,000 settlement for sexual harassment by a supervisor who harassed several women
$225,000 for customer harassment of an employee the retailer refused to stop
$200,000 settlement for attempted rape by a CEO
$195,000 settlement for a woman sexually harassed by a Ventura County non-profit manager
$162,000 settlement when a manager accused years ago at another employer sexually harassed our client
$160,000 settlement for a woman harassed by a coworker who raped another woman
$160,000 settlement for a pattern of on-going sexual harassment
$150,000 for sexual harassment of an 18 year old part-time worker
Our Santa Paula Sexual Harassment Lawyers handle sexual harassment cases in which supervisors, managers, and owners engage in the sexual harassment. We have also prevailed in lawsuits in which the sexual harassment was done by coworkers. If sexual harassment was perpetrated by a coworker, the employee must prove a supervisor or manager knew of the sexual harassment and failed to act, additional sexual harassment occurred after an initial complaint, or a previous employee earlier complained about the sexual harassment.
Employers are strictly liable for the sexual harassment done by supervisors and higher level employees regardless of whether there was notice to the employer of sexual harassment before it happened. This means the victim of sexual harassment does not have to complain about sexual harassment for the company to be responsible for the sexual harassment of a supervisor or higher level employee. However, a failure to complain about the sexual harassment of a supervisor or higher level employee may be met with a defense of the employer intended to offset damages for sexual harassment that would have been prevented had the victim of sexual harassment followed the employer's sexual harassment reporting policies. Usually when this issue comes up our sexual harassment lawyers are able to demonstrate the company's policies are ineffective, unknown to the workers, or non-existent in practice.
We also handle sexual harassment cases if the victim of sexual harassment has their job terminated, or they are forced to quit as a result of complaining about sexual harassment, or refusing to go along with the sexual harassment.
Firm founder, Karl Gerber, has been quoted as an expert on sexual harassment by the main Los Angeles legal news/paper, The Daily Journal. He has handled more than 500 sexual harassment cases, and has an exceptional passion for representing victims of sexual harassment.
Santa Paula Wrongful Termination Lawyer
Santa Paula may only have two zip codes, 93060 and 93061, but it is a rapidly developing area. Presently, more than 1,000 new homes are being built in Santa Paula. Rapid, new industry may lead to wrongful termination. Employers in a hurry to finish construction may cut corners, or operate without permits. New employers may not be well versed in labor laws, and commit labor law violations leading to wrongful termination. Employees who are terminated due to complaints to management about that which is actually illegal or is suspicious may be victims of wrongful termination.
Besides whistleblowers who complain about something illegal and are terminated, wrongful termination exists when:
Employees are fired because a protected characteristic such as age, disability, national origin, pregnancy, protected leaves of absence such as the Family Medical Leave Act

Employees are fired because the employer wants to avoid paying them a wage due including a large bonus, commission, or stock options

Employees fired as part of a scheme to defraud the employee into working
Wrongful termination leads to serious damage. Besides lost wages, wrongful termination may result in damages for emotional distress and punitive damages.
Employees exposed to intolerable working conditions may be able to sue for quitting if the intolerable working conditions were unlawful, or suspicious, and they complained. Forced to quit situations require delicate legal maneuvering and advice. Call 1-805-200-0100 if you think you have a forced to quit case
Job Discrimination Lawyer Santa Paula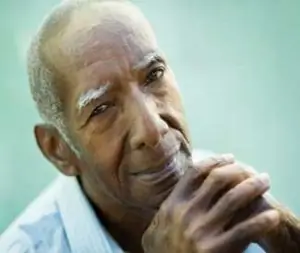 Discrimination lawsuits may involve employers who refuse to properly grant medical leaves of absence. Medical leaves of absence may be legally available due to Family Medical Leave Act rights, Pregnancy, or a Disability. Medical leaves of absence are also legally available in the event of cancer, or HIV. In cases involving job terminations, or a failure to reinstate due to a medical leave it is important that the employee be able to come back to work. Employers do not have an obligation to hold the employee's job open forever. Moreover, the lawsuit might not yet be ready to be brought if the employee does not have any idea when they might be cleared to return to work. These situations demand consultation with an experienced work lawyer at 1-805-200-0100.
Other employment discrimination cases involve employment decisions made for discriminatory reasons such as race, or sex. We have handled cases involving virtually every type of employment discrimination resulting in a job termination.
Our employee discrimination lawyers may be able to assist with discrimination that does not lead to a job termination if there is a pattern of harassment based upon a protected job characteristic. Harassment is usually in the form of remarks about the protected characteristic.
More than 61% of Santa Paula's residents are Hispanic or Latino. Traditionally, many Latino field workers were the victim of underpayment of wages and job discrimination in the fields. Still today, Latinos experience job discrimination in California.
Due to our discrimination lawyers' prolific representation of California workers we have handled a number of reversed discrimination lawsuits in the last 10 years. In these cases former minority groups have discriminated against other minority or non-minority groups.
Our Santa Paula employment lawyers only represent employees in employment cases.
If you are looking for an experienced law firm devoted to the representation of employees in Santa Paula and Ventura County contact our employment lawyers at 1-805-200-0100.